Jak odzyskać
energię w 3 dni
Kurs
dla zajętych życiem
Oczyszczanie  według Ajurwedy i Twoich indywidualnych potrzeb z moim wsparciem online
Na początek przygody z Ajurwedą, warto rozważyć przejście procesu oczyszczania. To najlepsze rozwiązanie jeżeli chcesz rozpocząć proces przemiany, zmiany nawyków i pozbycia się dolegliwości oraz chorób, a także pozyskanie nowych pokładów energii.
Dla kogo?
jeżeli nie masz czasu
jeżeli jesteś w ciągłym biegu
jeżeli Twój kalendarz jest wypełniony po brzegi
chcesz zmienić styl życia i odżywiania
chcesz zmienić nawyki
chcesz rozpocząć proces wychodzenia z dolegliwości lub chorób
potrzebujesz odzyskać energię do życia
i dasz radę znaleźć 3 dni, które możesz poświęcić tylko sobie żeby osiągnąć swoje cele poprawy zdrowia i odzyskania energii do działania
Co daje oczyszczanie?
powrót do stanu równowagi ciała i umysłu
pozbycie się toksyn z organizmu
zmienia styl życia
uczy uważności na siebie
dodaje energii i lekkości
początkuje powrót do zdrowia
początkuje proces zrzucenia zbędnych kilogramów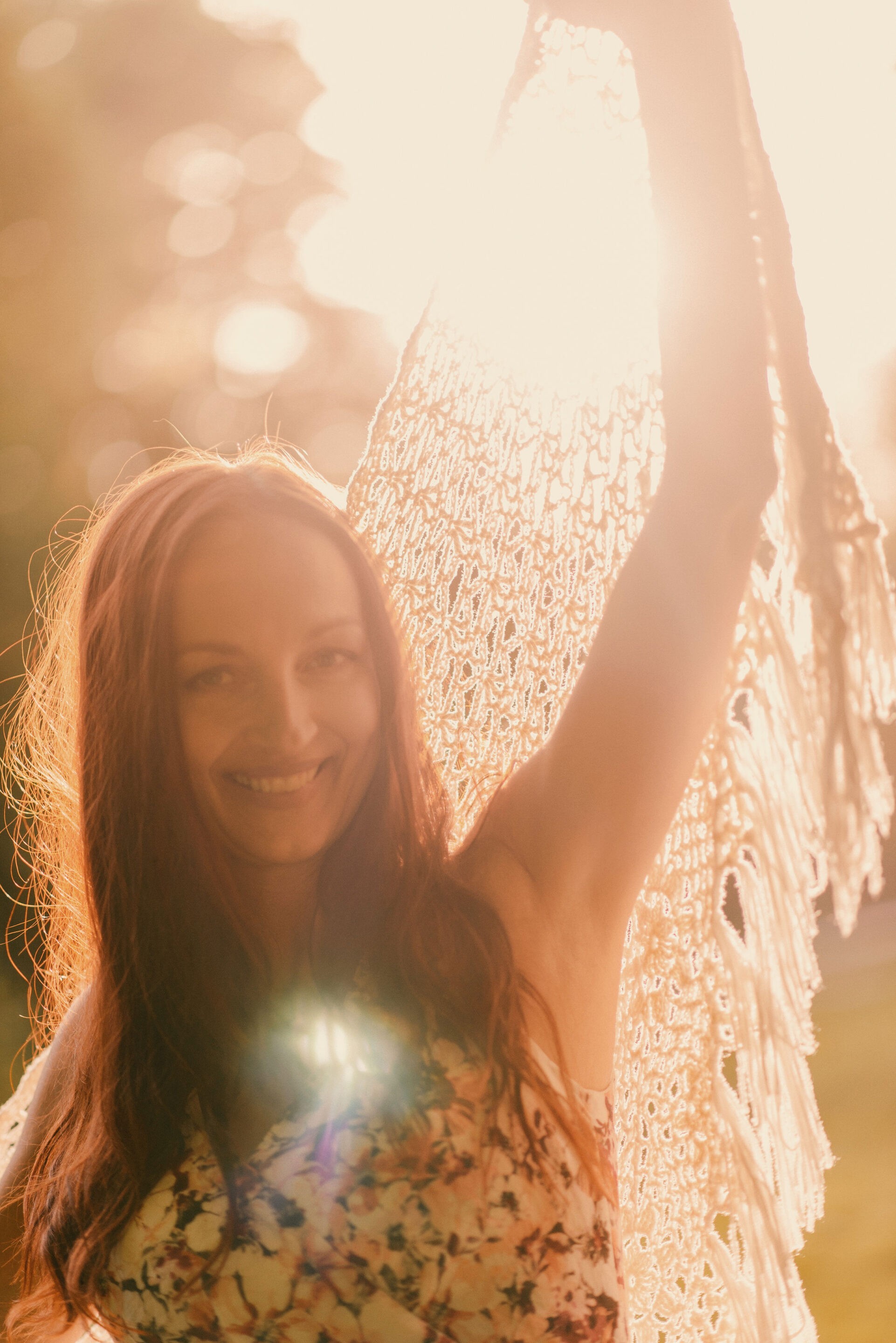 Co otrzymujesz ode mnie?
 konsultacja  oraz informacje przygotowujące do oczyszczania – wsparcie w ułożeniu rytmu dnia oraz odpowiedzi na pytania
film instruktażowy o automasażu oraz szczotkowaniu ciała
listę zakupów oraz rzeczy, które będą Tobie potrzebne
nagrania z podstawowymi przepisami przydatnymi nie tylko przy oczyszczaniu
4 lekcjie Ajurwedy – 4 nagrania – SEN, CIEPŁE ŚNIADANIA, POŻYWNY OBIAD, LEKKA KOLACJA
4 poradniki:
Jadłospis na czas oczyszczania
Książka prawie kucharska dania po oczyszczaniu
Aromaterapia – podstawowe olejki
Zestaw ćwiczeń jogi, asany wspierające przy oczyszczaniu
Cena: 859 zł
Termin:
ustalany indywidualnie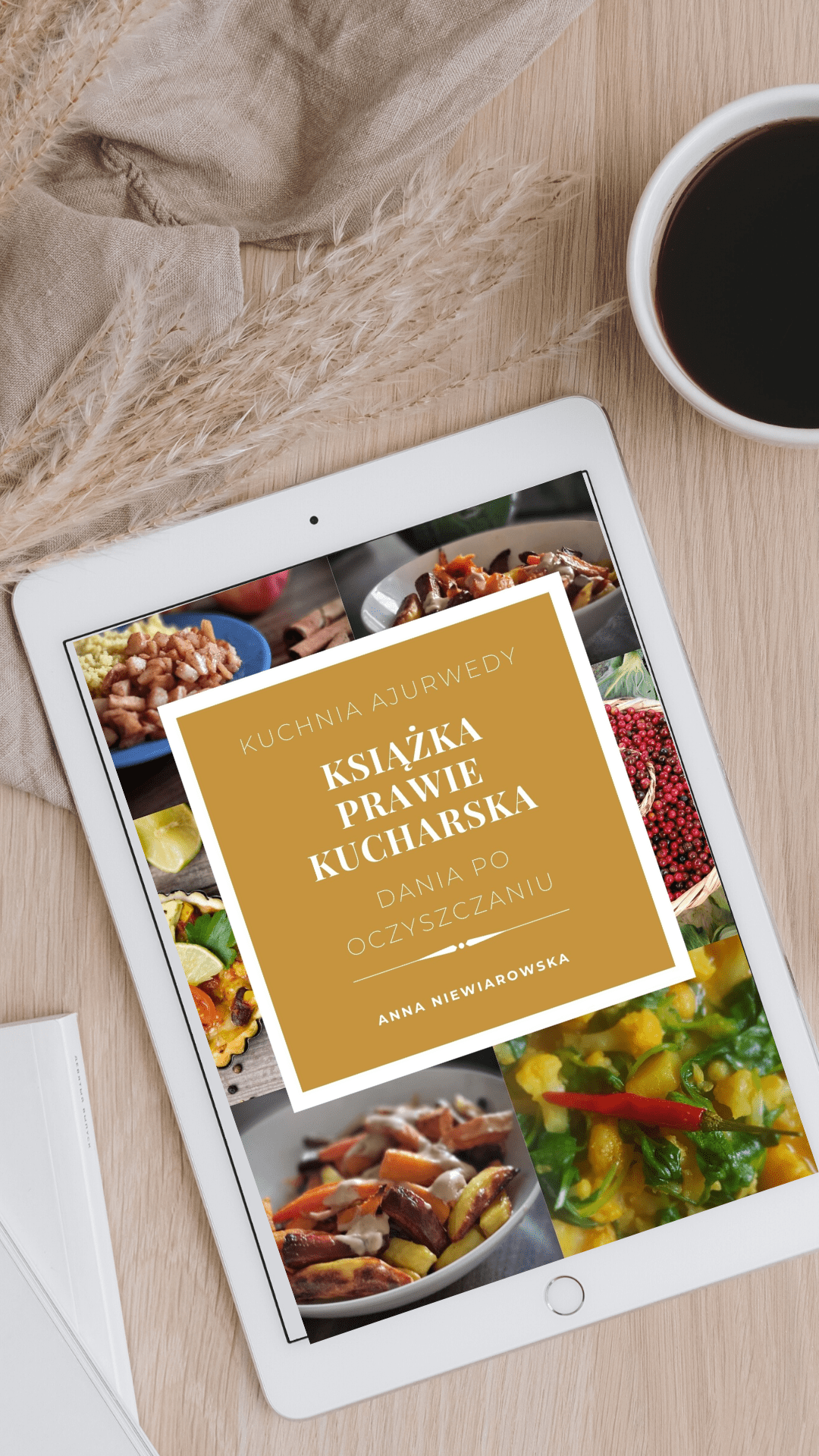 Miejsce na warsztatach gwarantuje zgłoszenie i wpłata 497 zł do 19.09.2022 
Numer konta: 19 1140 2004 0000 3602 8228 7478 
Umów się na darmową 15 min. konsultację żebyś mogła podjąć decyzję
Anna Niewiarowska
Konsultantka i terapeutka ajurwerdyjska
Ajurweda pomogła mi się pozbierać, poznać siebie i ponownie nabrać wiatru w skrzydła. Od tamtej pory Ajurweda jest moim źródłem, z którego czerpię zdrowie, szczęście i inspirację. To ona mnie nauczyła jak drobnymi zmianami nawyków pomagać sobie i innym. Dzięki temu mogę teraz wesprzeć Ciebie w odnalezieniu zdrowia i szczęścia, poprzez wprowadzenie małych zmian w stylu życia, które przynoszą duże korzyści.